Lightened up breaded baked little chicken bites tossed in delicious buffalo wing sauce, wrapped with quinoa and fresh veggies in a leaf of buttery lettuce. Buffalo Chicken Lettuce Wraps make a delicious light lunch or dinner – like a salad you can eat with your hands!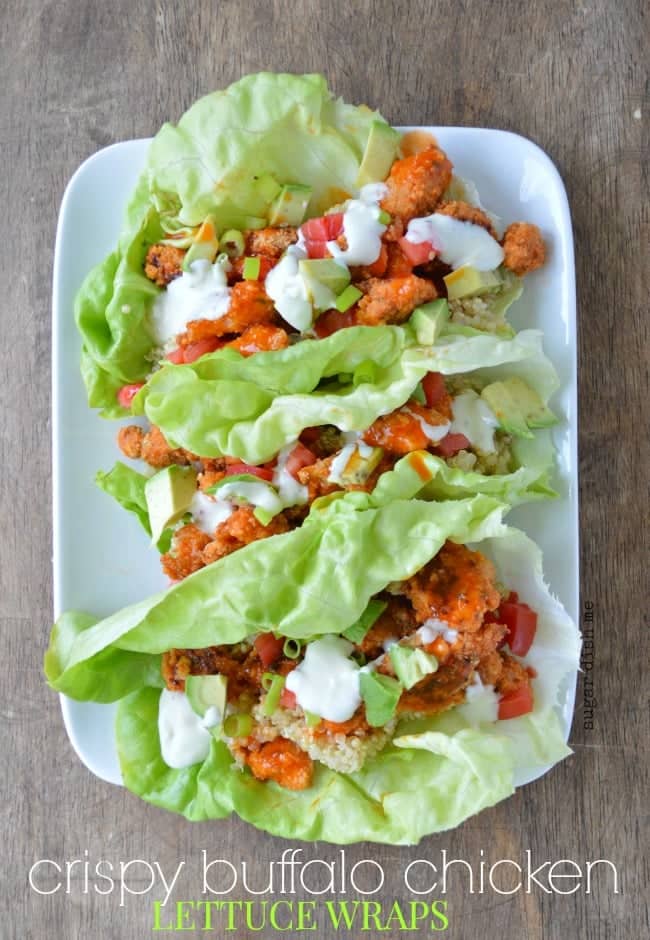 I think hot sauce might be the greatest condiment ever invented. Buffalo sauce is definitely the best thing to ever happen to chicken.
It is.
Keeping it real here you guys: I cannot be held responsible for the words that end up in this post today because I think I had like 1.6 hours of sleep.
You might just wanna do that thing where you scroll to the end and read the recipe because run-on sentences, grammatical errors, and spell-checks on words I could spell since I was 10 are definitely happening here today.
Last night
Betty and Charlie
were possessed by the lunar eclipse blood moon and decided that 2:30 a.m. was the perfect time to run around and have a dog party. Also 3 a.m. and 4 a.m.
AND because of the lunar eclipse blood moon, I'd set my alarm for 5 a.m. so Evan and I could go camp in the driveway and watch the coolness unfold.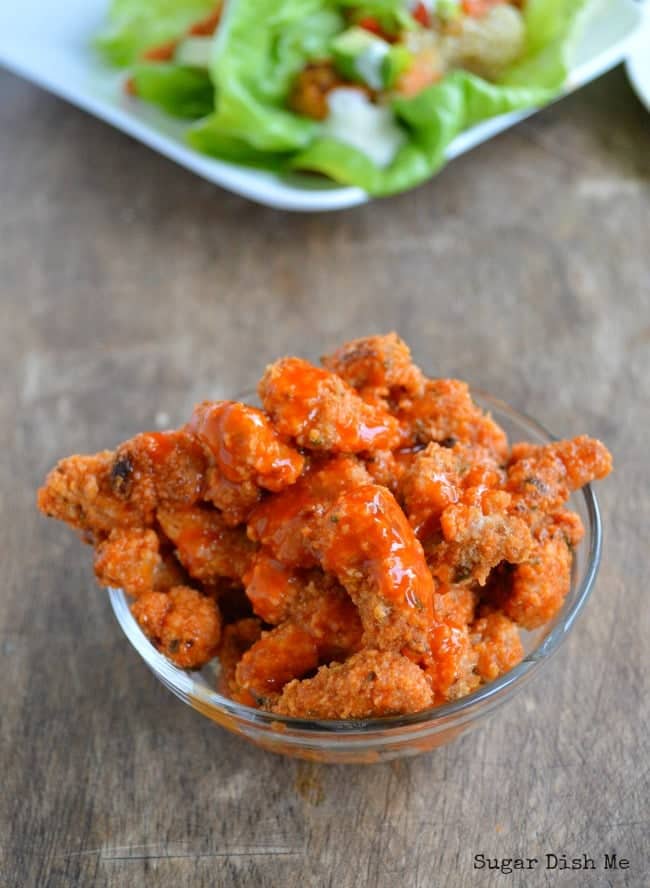 So after the dog party persisted and my head spinning around like the exorcist while yelling in my best demon voice for the puppies to go lay down did not work, I gave up and got up.
Did you guys traipse around in the dark and catch the eclipse? We tried, but that's the other thing that has started my day off like a total train wreck: At 5:45 a.m. Evan and I stood in the driveway in the cool pre-dawn air peering through the trees at the smoky cloud-covered moon. It was about 2/3 of the way covered and the stars lit up the other half of the sky. We decided to come back inside and finish getting ready for school because the cool phases weren't supposed to happen until 6:14 – 6:55.
But.
When we went back out the clouds were thick and it started to sprinkle rain.
My kid had a lunar eclipse blood moon meltdown, because we all know it is Mom's job to change the weather for cool astronomical (<<<— totally just typed astrological and had to Google my sleep-deprived vocabulary) events.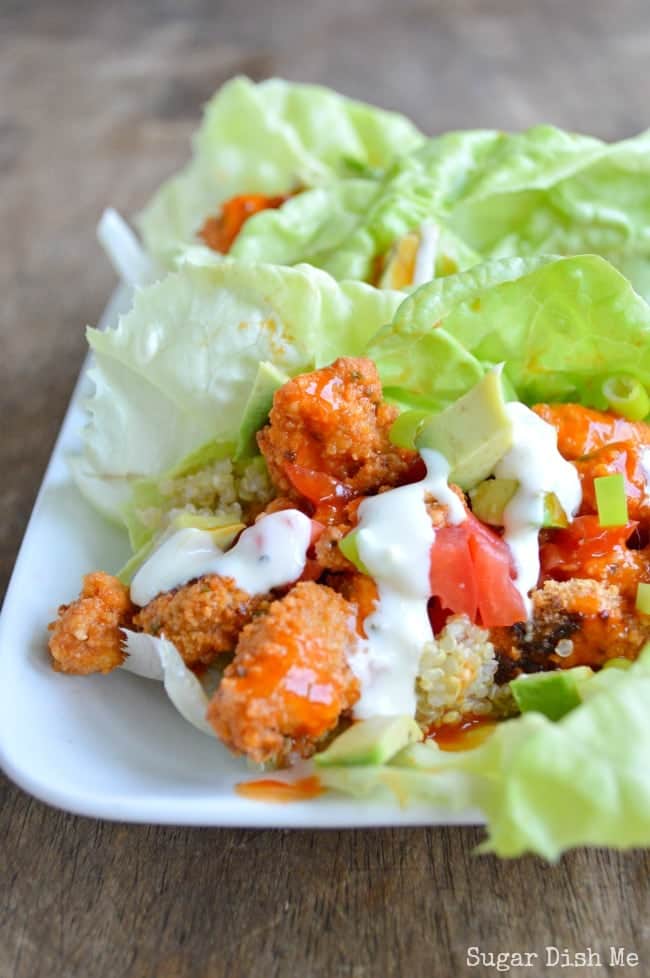 So awhile back I made this
Crispy Orange Chicken
. It's one of my favorite recipes I've ever shared. I decided it would be fun to switch it up and go all buffalo with the breaded baked chicken.
Suuuuch a good decision.
Then I wrapped it in soft buttery lettuce leaves with quinoa, fresh tomatoes, avocado, and light blue cheese dressing. You could go ranch, but I'm BC all the way.
The resulting Buffalo Chicken Lettuce Wraps are lightened up, protein-rich, totally filling, spicy, yummy, buffalo goodness.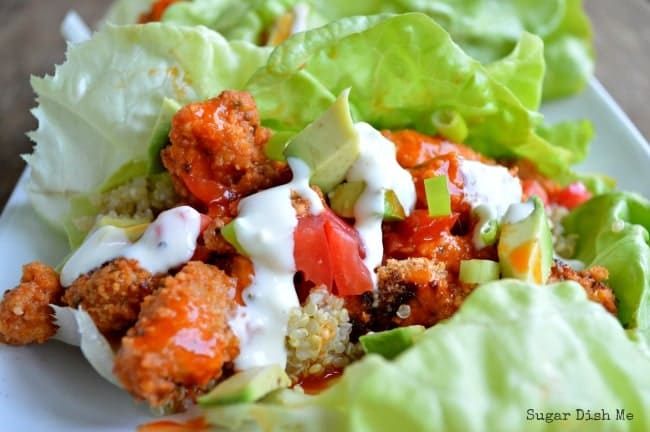 (Theo: Sugardishme )